The 13 Best Online Dating Apps to get the perfect match
July 10, 2019
Who doesn't wanna enjoy eating corn in these cold showers with their love! Looking out for a perfect match this monsoon? Finding it hard to get the partner who shares the same likings as you? Online dating is the best option for you! Take a glimpse around you. You'll see how most of the singles out there have benefited from the best dating apps who match partners for them. Best free hookup apps and some of the top-rated best online dating apps are covered in this article.
As a matter of fact, online dating has made relationships so much easier and convenient! How fun it is to meet new people and explore different aspects of relationships! Moreover, you get the freedom to explore yourself in this whole process through these best dating apps! We learn about ourselves as much as about our significant other. The technology has indeed brought the world closer and made it a better place through the means of the best online dating apps.
What's more in there for you? You're exposed to people from all around the world! You can connect not only just for the sake of dating but also as a means to improve your social connections through online dating apps. It works just like social media. However, relationships are given the utmost importance.
More and more successful relationships are emerging as a result of online dating and these top dating apps! Ask why? Because the compatibility levels are scrutinized by these apps before you are matched with anyone. Plus, there is this whole element of "opposites attract," which I'll elaborate on further in this article.
Dating apps are the most popular among youth and teenagers. The reason, you ask? The systems demand so much from us that our stressful lives and careers have left no room for relationships and leisure! That's the right time to refuge into the best hookup apps and the best dating apps.
If you are looking out for hookups or dates, this article will guide you through a list of best free hookup apps. All of the mentioned below are absolutely free online dating apps that you should consider!
Here is the list of best online dating apps.
The Inner Circle:
It was awarded as the best dating app in the year 2017 at the dating awards in the UK.  The inner-circle community already has 500,000 members from all over the world growing day by day. The members are growing so quickly that you have to wait for a few days in the waiting list, once you've applied to the app. But if a friend recommends you, the chance of being accepted increases. The main criteria for joining the app is you're respectful to the opposite person. It is monitored through karmic comeuppance and if you treat someone badly in the messages, your rating will fall off. In modern hookups and dating apps, respect is something very much lacking. People just want to indulge in adult chats directly. Inner circle overcomes this by designing this app differently.
This app also has a travel section where you can select a favorite area or bar. By this one can meet at regular parties in the highlighted places through this app.
Miss Travel:
It has around 1million users by August 2019 from 136 countries. Those who are interested in dating along with traveling or if they want to travel partners, this app is the perfect choice for them. It is the first travel dating site that has gained so much popularity. It is an exciting and new idea as all the dating apps generally follow the same trend and ideas. From love to travel, this app is perfect to find a companion for the purpose.
You can find out people traveling to particular locations. You can put your own travel preferences and locations to get the corresponding matches. Rather than hookups, this app connects you with some of the most adventurous people from all over the world.
True View: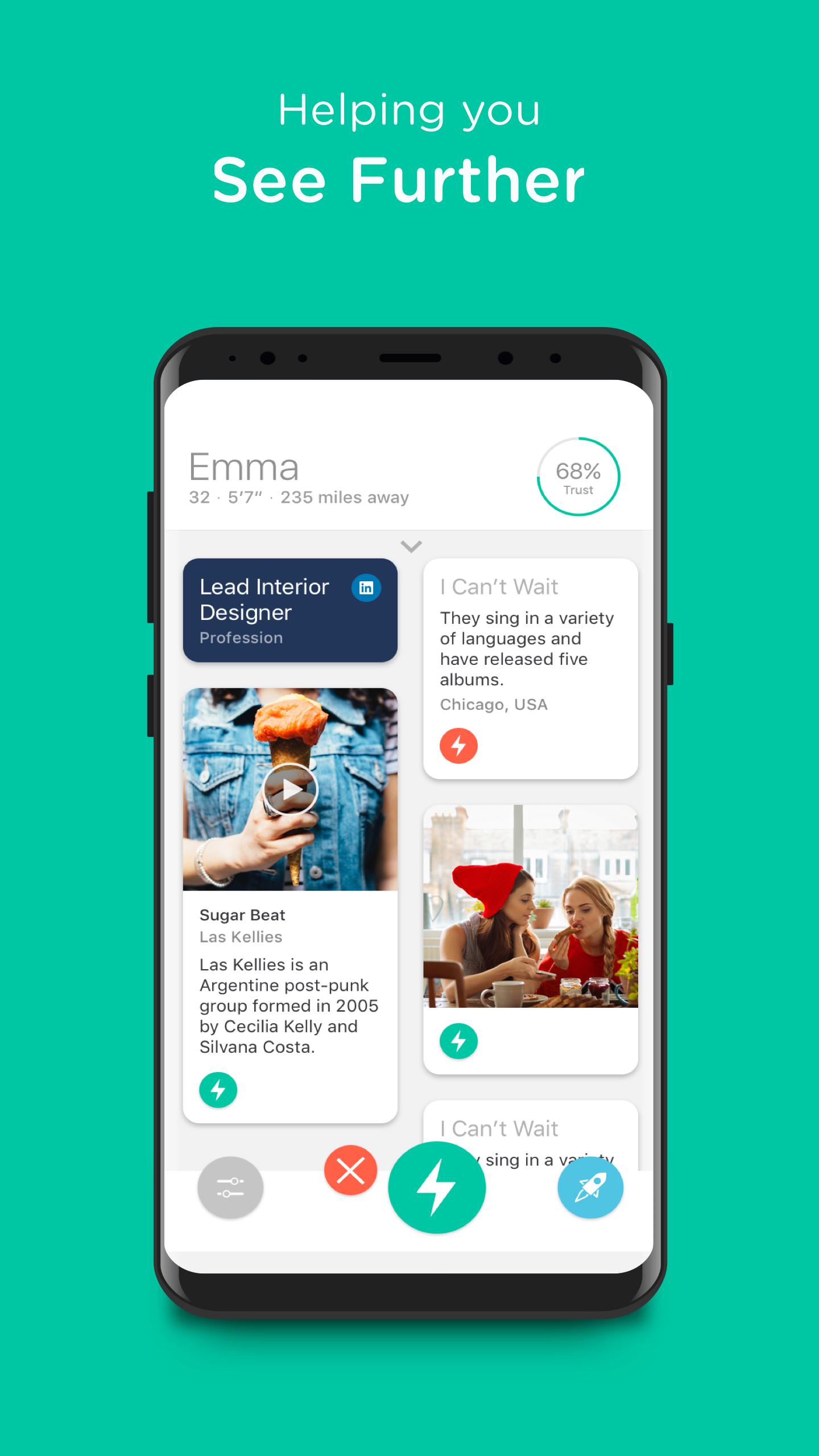 If you're searching for some long-term and serious relationships, this is the perfect app. Online dating is very frustrating and people lose patience as they always search for a quick match. But those who download this app have to work patiently. This app is not for hookups but for long term relations. If you do not maintain dignity, your trust score will go down, and ultimately you'll lose all in the app.
True View has been a successful link for long term relations and marriages. This app is available on both Android and ioS platforms.
Transdr: 
Ever had a fantasy about hooking up or dating a transgender? Transdr offers you that opportunity! After all, dating is not just limited heterosexuals, right? Especially in the modern world where the LGBTQ community is given equal rights as the others. There aren't many online dating apps that are developed exclusively for them. But, out of whatever amount that is available, this is by far the best dating app I came across.
It is the best dating app for transgenders, transvestites, transsexuals, and others from the trans-community. Moreover, it is the best flirting app if you always wanted a fetish friendship with them or if the members themselves are looking for a serious relationship with the kind of person they really want to be with.
However, may I warn you about the fake accounts that prevail on this platform. The app constantly scans for fake profiles and activities of the users. Thus to avoid the trouble for authentic users, the profiles are scrutinized manually. Hence, it is safer as compared to other best online dating apps. And provide one of the best online dating experience.
Sweet Pea:
It often happens that you get a match but do not get replies from each other. This is a frustrating situation in dating apps. The best part of this app is you will automatically get suggestions of questions and messages based on the preferences of both the partners. Many times you run out of conversation and words. But this feature suggests some interesting questions that give life to the conversation.
The app uses artificial intelligence to filter messages. It automatically judges your inbox and sorts the messages according to priority.
Bumble:
Bumble is all about women empowerment. It is one of the famous dating apps founded by an ex-employee of Tinder.  Here, if you are a heterosexual and you like someone, you reach out to them before the connection time is over. Hence, it gives 24 hours to a woman to make the first move and 24 hours for a man to respond to her.
This feature compels women to make the first move, which, according to the founder, is very essential in a relationship. If you don't make a connection within the time limit, it's gone. However, for LGBTQ matches, either of the partners can initiate and make the connection. There's also an amazing option of rematching, which doesn't leave you with any regrets 😛
Bumble doesn't limit it to online dating. It expands its horizons to friends making and career-building as well! It provides you with a platform to network with people and socializes more than what social media offers. This is one unique online dating app of its type, which makes such a combination possible. Doesn't matter if you're new to the city. You can instantly make friends using Bumble; with or without benefits, of course.
Grindr:
Grindr is a man to man dating app. It is one of the best online dating apps for gay and bisexual people and it respectfully welcomes all. This app for those men who are unable to talk about their preference of men over women due to the stereotypical society.
This app supports instant matches. Not like other dating apps, there is always going to be a match for you.
Private chatting and image sharing secretly.
Filter people related to your interests and hobbies.
One can easily find a person based on their locality.
HER: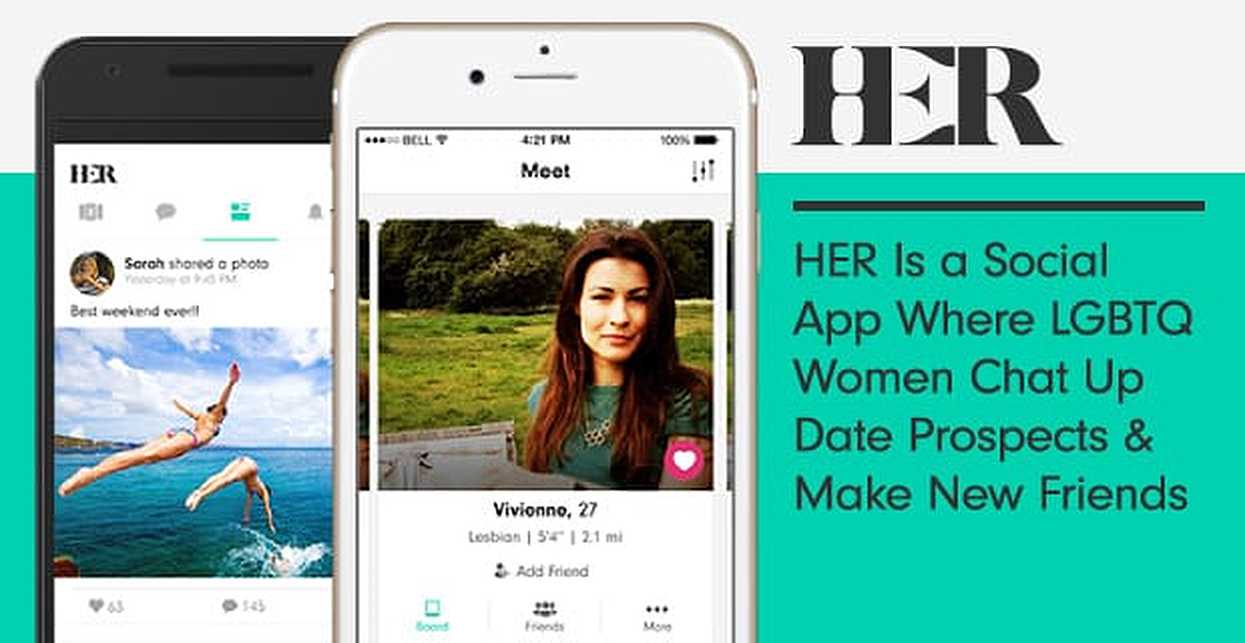 This app is different from general dating apps in terms that it is only for women. Bisexual, lesbian and queer women find it difficult to get matches on general dating apps. But this app fulfills these criteria. One can connect to this app through Facebook or Instagram.
Once you find a partner whose interest matches your interests and hobbies, the app connects you to chat with them. This app is completely free and you can download it on both Android and ioS.
Tinder:
Tinder is by far the most popular free online dating app all over the world! The tinder culture goes like: Swipe, Match, Chat, Date – It is pretty easy and fun to get started with. It serves the purpose of a local dating app. You get exposure to not only international mates but also potential local partners in your proximity. This app is also a popular dating app among LGBTQ members.
I interviewed some of the tinder users and I came across a common appreciation. They appreciated that tinder maintains privacy. Tinder doesn't disclose your personal details to other users. Hence, you have the control to decide if you wanna share your personal details or not.
Moreover, it provides security to an individual and controls spam. You can't text another person unless both have matched. It works more or less like "asking for consent." It matches only those who have certain mutual interests. Plus, you can't access the data as to who has rejected you. Thus, no stress and no rejection! Tinder is also a hookup app and known for finding sex partners. However, there have been cases where people find true friendship with or without benefits.
Tinder also has its premium versions like 'Tinder Gold' and 'Tinder Plus' for additional features like unlimited likes, rewind to give a second chance, one free boost per month to be the top profile in your area for 30 mins and much more exclusive online dating offer. overall this is one of the most famous dating apps among top dating apps.
OkCupid:
OkCupid is another well-rated flirting app. OkCupid not only provides pictures of the person you are swiping but also provides information about their likes, dislikes, and preferences. Thus, it provides us with a better view of the person. Just like other dating apps, it follows the swiping trend and is known to be the best stranger chat app.
OkCupid has a unique messaging system to facilitate better expression. The app asks users what kind of partner they would like to date. It actually believes, "Love is what makes you." Due to this unique feature, this app is not only known for blind dates and hookups, but also for marriages and long-lasting relationships. Thus, in my opinion, this should be the best free dating app for relationships.
Recently, OkCupid conducted an experiment where they matched users that didn't share many interests in common. And guess what? It worked well! As the saying goes about "opposites attract,"
Many users actually enjoyed being paired wrongly and claimed to have had more fun.
It has millions of users from all over the world, which caters to the wide availability of partners from different cultures. It is a judgment-free system as there is this whole element of respecting global-culture. The craze of dating is very high since OkCupid is well-known to experiment with relationships and conduct studies on them.
Holla:
Holla is an online dating app that enables random voice-calling and video dating app to the people you swipe cards. Basically, it goes like: swipe, video match and voice match and you are ready to talk! It is one of the best video dating apps. It allows you to free international calls as well!
Moreover, there are live dates wherein you can connect with people from your locality with the video chatting feature. Thus, lie talk communities emerge out of this. Hop into many relationships, make 'n' number of friends and connect with people all over the world. By joining its Prime subscription you can enjoy unlimited matches. If you report inappropriate behavior or a fake account you will be a reward in gems which you can redeem for more live video dating session.
The video dating feature only helps to make the bond stronger and bring in more vibe. Join live texts and add video effects while chatting with more than a million active users via live dating.
Plenty of Fish:
Some critics review that this app has copied Tindr. But this app provided all the features free of cost that are paid on Tinder. One can stock any number of profiles, unlimited messages including video, audio and image sharing.
Considered as one of the largest dating community because it has more than 80 million users from all over the globe. The app is trending in the dating profile in countries like US, Australia, France, etc. Once you find a match, you can call the other person within the app.
Also, read about the best strangers chat room apps.
Happn is local dating app that allows you to connect to a person near you. happn lets you know if you're about to cross paths person in the street, in a restaurant, on the bus, etc . or maybe someone that you might like to know. Whenever  you cross paths with someone in real life, their profile shows up on your Happn timeline
Happn sometimes dubbed as the "new Tinder" but Happn is completely different online dating app in several ways such as Happn matches are based on the proximity and preferences you have set. You can also Sync Happn to your Spottily account to show your personality better by sending tracks to your crushes. Happn contains a game mode "Crush Time"  which will show you four members that you have recently crossed paths with. If you choose correctly who among those members like you. will be able to send a message to that user instantly. If the answer was wrong alike will be sent to the chosen user.
Happn has more than 50 million downloads and 6.5 million monthly active users across over 40 countries. It provides all feature possible for local dating and hook-ups.
If you are looking for local dating then happn is the one among all best dating apps. You surely find it handy if you want to date someone nearby.
Conclusion:
To sum it all, online dating apps have made relationships more dynamic. We are offered a lot more choices as compared to a real-life setting that limits us just to our locality. Plus, there are so many options to choose from, that we get to decide the best for us. Moreover, the compatibility and mutual interests enhance the bonds further. All the dating apps also have users who find partners for casual relationships and hookups.
I hope the article helps. Let us know about your favorite dating apps among these best online dating apps and share your dating experience in the comment box below!
You can also check out our article on "The Mysterious World of Online Cannabis Dating"
Thank you for reading!!